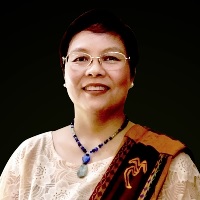 Vice Chancellor for Academic Affairs
Office of the Vice Chancellor for Academic Affairs
Professor Maria Vanessa Lusung-Oyzon is an Associate Professor at the UP Diliman College of Education, where she also obtained her master's degree in Educational Psychology and bachelor's degree in Elementary Education, specializing in Social Studies. She recently completed her Doctor of Philosophy in Education degree at the same college. Her dissertation "Lived Experiences of High Ability Underachieving Filipino College Students in STEM: A Phenomenological Study" was awarded with Pinakamahusay na Pananaliksik (Kategorya ng Disertasyon).
Her passion in teaching has been remarkable since her undergraduate years until today. She was awarded as the Most Outstanding Student Teacher of the Philippines in 1993. Prof. Oyzon was also one of the Top 100 UP Diliman Professors in 2010 and 2011, awarded by the Great Ideas.ph Project. In 2011 and 2013, she was granted the Gawad Kolehiyo (UP College of Education) Excellence in Teaching Award as an Associate Professor in the College of Education.
Prof. Oyzon also helped mentor Japanese pre-service teachers who had their practicum at the UP Integrated School, and was invited as a visiting professor at Ehime University, Matsuyama, Japan under the Good Practice Program sponsored by the Japanese Government in 2012. Locally, she has been a trainer of UP Diliman Faculty through the Office for the Advancement of Teaching's (OAT) Teaching Effectiveness Courses under the Office of the Vice-Chancellor for Academic Affairs (OVCAA), and basic education or multi-grade teachers under the K-12 program.
Besides being the director of GEC, she has been involved in College Committees, and has been an active member of University Council Standing Committees. She also served as the Director of the UP Diliman Learning Resource Center under the Office of the Vice Chancellor for Student Affairs from 2007 to 2011, Student Teaching Coordinator of the College of Education in 2011-2013, College Secretary from 2013 to 2016, and OIC Dean from January to April 2016 of the College of Education. Outside administrative work, she hosts the radio-based literacy program of the College of Education, Radyo Edukado.
---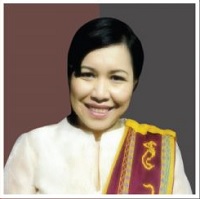 Office for the Advancement of Teaching(OAT) Diliman
Dr. Ivy D.C. Suan is an Associate Professor in the Department of Accounting and Finance, Cesar E.A. Virata School of Business. She obtained her BS Mathematics, MS Applied Mathematics, and PhD Mathematics degrees from the UP Diliman Institute of Mathematics
---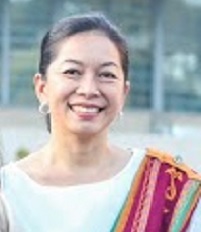 Office of International Linkages(OIL) Diliman
Dr. Carlene Perpetua Pilar-Arceo is a Professor at the UP Diliman Institute of Mathematics (IMath), where she obtained her BS Mathematics, MS Applied Mathematics, and PhD Mathematics degrees. For her MS Applied Mathematics degree, she majored in Operations Research. Her PhD dissertation was on Partial Differential Equations, research for which was done under a Monbusho scholarship at Waseda University, Tokyo, Japan.
Dr. Arceo has been recognized twice as Gawad Tsanselor Natatanging Guro (1993 and 2004). She is a recipient several times of the Centennial Faculty Grant and twice of the One-UP Professorial Chair (2016 and 2019). A publication she co-authored, Chemical Reaction Networks: Filipino contributions to their theory and its applications, was recognized as a 2020 NAST Outstanding Scientific Paper. She is very active in the teaching and promotion of GE Mathematics and has several projects and publications in Mathematical Biology, Mathematical Modeling, and Optimization. She is also involved in teacher training locally and in the ASEAN region.
Before assuming the OILD Director post, Dr. Arceo served as the Director of the UPD Institute of Mathematics (2018-2021), Director of the General Education Center Diliman (2016-2018), and Assistant Secretary of the University and of the Board of Regents (2007-2011). She is currently the Philippine representative to the International Commission on Mathematical Instruction, a Board Member of the Mathematical Society of the Philippines, and head of the Modeling and Applications academic group of IMath. 
---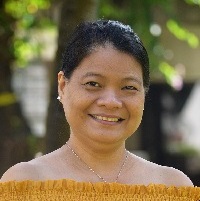 Office of the University Registrar(OUR) Diliman
ROWENA QUINTO-BAILON is an Associate Professor at the Department of History, University of the Philippines. Her research works focus on the American colonial period, studies on the Anti-Imperialist league, and Philippine Historiography.
---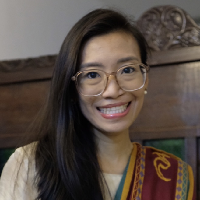 General Education Center(GEC) Diliman
Anna Sibayan-Sarmiento is an Associate Professor of Spanish at the Department of European Languages, College of Arts and Letters. She obtained her PhD in Didactics of Language and Literature from the University of Barcelona. Her publications and research interests include crosslinguistic influence in adult language acquisition, translanguaging phenomena, and the teaching of foreign languages in postcolonial contexts.
She co-authored the revised GE course EL 50: European Cultures and Civilizations (Europe's Contributions to the Languages of the World) and has been part of the UP Diliman GE Committee as CAL Representative since 2019. She served the College of Arts and Letters as Associate Dean for Academic Affairs and is currently serving the Department of European Languages as Assistant Chair.
---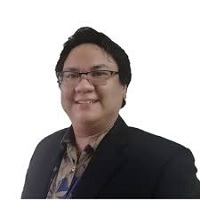 Director Remolona is an Assistant Professor of the Department of Chemical Engineering. He specializes in applications of artificial intelligence–more specifically in knowledge  and information management as well as information extraction. He has several priority researches that involve various expertise in both Chemical  Engineering and Machine Learning. His expertise in software development and computational infrastructure that he obtained during his PhD are an asset  in the running of the services of ILC. He is currently working on streamlining the services  of ILCD so that they can be integrated into one unified service. This is to accomplish the  vision that ILC be the premier when it comes to educational technologies.
---

Office of Field Activities(OFA) Diliman
Following the University of the Philippines (UP) tradition of honor and excellence,Assistant Professor Arlyn P. Macapinlac has been dutifully serving the University in various capacities for almost three decades now. Within these years, she actively involved herself in teaching, administration, research and extension services. As a new addition to her series of administrative roles, she currently serves as the Director of the Office of Field Activities (OFA) Diliman.
In 1993, Asst. Prof. Macapinlac began teaching philosophy and communication courses as an instructor in the University of the Philippines Los Baños (UPLB), where she later became an Assistant Professor. She was also a member of the Ad Hoc Committee that ushered the institution of the BA Philosophy program of UPLB in 1997. Her teaching career was further enriched when she started teaching as an Affiliate Assistant Professor at the UP Open University in 2009. To date, she is serving as an Assistant Professor at the UP Diliman (UPD) Department of Philosophy.
Alongside teaching, Dir. Macapinlac has also held a number of administrative positions.She was the head of the Philosophy Division in the Department of Humanities, UPLB for more than five years. A year after she started teaching in UPD in 2012, she served as Assistant College Secretary in the College of Social Science and Philosophy (CSSP). In 2016, she became the National Service Training Program (NSTP) Coordinator of CSSPUPD. A year later, she was appointed as the Director of NSTP Diliman, where she served for 3 years.
Since 1994, Prof. Macapinlac has been actively involved in extension activities. Shewas a member of the UPLB Formal Environmental Education (UPLB-FEED) Team thatconducted monitoring activities and training-workshops for environmental education andbiodiversity conservation for selected elementary, high school, and college teachers in Rizal, Laguna, Mindoro Occidental, Mindoro Oriental, Polillo Island, Samar, and Cebu.In UPD, she was tapped as trainor for Etika in CHED Trainors' Training for the Teachingof the General Education Core Courses in 2017. During her term as NSTP Director, shewas the project leader of an Extension Grant on NSRC First Responders Training and three NSTP Academic Program Improvement (API) projects. In the Department of Philosophy, she was co-project leader of an Extension Grant on Teacher-Training onTeaching the 'Introduction to the Philosophy of the Human Person' for Senior HighSchool in Nueva Ecija. Currently, she is the project leader of the Source of Solutions Grant on "Designing the Communication Campaign for the Increased Awareness of the National Service Reserve Corps (NSRC) and Its Mandate at the University of thePhilippines Diliman."
After years of working with UPLB-FEED Team, NSTP, and CSSP, Asst. Prof.Macapinlac has gained significant experience in conducting field activities. As OFA Diliman Director, she is driven to move towards refining the policies and guidelines forAcademic Field Activities, as well as improving the processes of her new office, to be ofbetter service to the UP Diliman community.
For questions or concerns related to AFA, you may reach the Office of Field Activities Diliman via email at ofadiliman@up.edu.ph.
---

National Service Training Program, Diliman Office
Dir. Dennis Quilala is an assistant professor in the Department of Political Science, College of Social Sciences and Philosophy, University of the Philippines. He previously served as CSSP's NSTP Coordinator. He is currently a PhD candidate in the Department of Political Science and International Relations of the University of Canterbury. He focuses on the study of peace processes and conflicts in the Philippines and Southeast Asia. His other research interests include political philosophy, local governance, human rights, and political violence.
---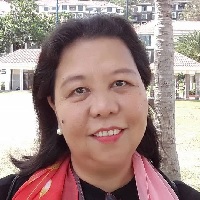 University Main Library Diliman
Ms. Elvira Lapuz is a senior lecturer since 2004 at the School of Library and Information Studies (SLIS), Lapuz is known as the creator of a comprehensive program on information literacy at the University Library as well as the creation of new library education programs such as Copyright and Ethical Use of Library resources.
In 2013 she was part of the group that drafted the competency-based standards for the library profession, which were implemented by the Professional Regulation Commission in 2014.
The recipient of the 2016 UPD Gawad Tsanselor para sa Natatanging REPS, Lapuz is active in a number of organizations, including the National Commission for Culture and the Arts-National Committee on Library and Information Services (NCCA-NCLIS) and the PRC Board for Librarians-Continuing Professional Development Council for Librarians.
Lapuz has been with UPD since 1991 when she entered the University Library as a Reference Librarian and Indexer after earning her Bachelor of Library Science from the Institute of Library Science (now SLIS) that year.From there she worked her way up to become the University Library's Acquisitions Librarian, then Head Librarian of the College of Social Sciences and Philosophy Library and head of the General Reference and Electronic Resources Section.
Lapuz earned her Master of Library Science from the SLIS in 2003.  In 2004 she became an SLIS Senior Lecturer and subsequently Deputy University Librarian in 2016.During her time at the General Reference Section, Lapuz actively worked to increase awareness of the University Library's activities to the UPD community through social media.For extension work, he facilitates outreach workshops on research mentoring.